Lab BBQ and UCSF Bioethics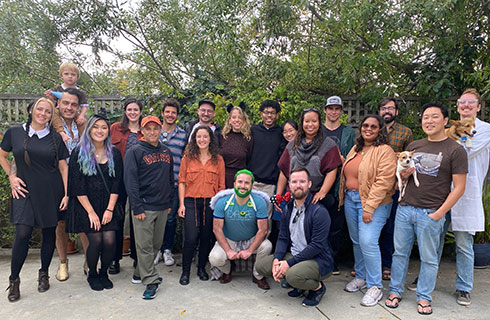 We took a year off from Decision Lab BBQ and were pleased to be be back together in person for hamburgers, steak, jerk chicken, shrimp… okay, too much food. (Got excited, it's been a while!) Originally not planned as a Halloween party but pushed back a week because of an "atmospheric river." Was very fun to see some lab members' costumes; also, everyone got to meet Jordy the corgi puppy.
As another announcement, I have been named the interim Director of UCSF Bioethics. It's been great to have this opportunity to share ideas about needs and opportunities with other involved members of our campus community; we've got some exciting plans for the coming year!