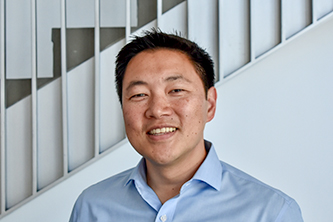 I see myself as having three main jobs, which (I hope) inform one another. I am a behavioral neurologist, and my clinical practice focuses on Alzheimer's disease, frontotemporal dementia, and other cognitive disorders of aging. I am also a cognitive neuroscientist, applying observations from clinic to investigate why patients like mine are vulnerable to making bad decisions. Third, I am a neuroethicist, working alongside other clinicians, researchers, and policymakers to address the ethical and social implications of changes in decision-making due to altered brain function.
I studied philosophy as an undergraduate at UC Berkeley. During medical school here at UCSF, I took a leave to pursue a PhD in philosophy at NYU, where I studied with Thomas Nagel and Derek Parfit. After residency training in neurology back at UCSF, I did a combined fellowship in cognitive neuroscience and neuroimaging with Mark D'Esposito at UC Berkeley and in behavioral neurology here at the UCSF Memory and Aging Center.
Alongside my clinical and research work, I am Co-Chair of the UCSF Department of Neurology Diversity Committee and a member of the UCSF Medical Center Ethics Committee. Nationally, I serve on the Neuroethics Working Group of the National Institutes of Health BRAIN (Brain Research through Advancing Innovative Neurotechnologies) Multi-Council Working Group, and the American Academy of Neurology's Ethics, Law and Humanities Committee.
---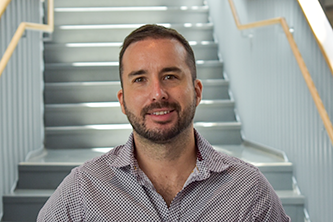 I am a Sociologist and Postdoctoral Fellow in the UCSF Department of Neurology Memory and Aging Center, where my research aims to elucidate the ethical concerns in existing clinical applications of closed-loop neuromodulation in epilepsy as well as movement and mood disorders. I am also part of UCSF's Institute for Health Policy Studies and its newly established Medical Cultures Lab, a collaborative of social scientists working on methods innovations and the culture of medicine.
I received my PhD and Master of Philosophy degrees in sociology from the University of Cambridge, where I remain an Affiliated Researcher. During my doctoral studies I held a Research Fellowship at the Amsterdam Institute for Social Science Research and was a member of its Long-term Care and Dementia group. I then conducted postdoctoral research at the Epidemiology, Biostatistics and Prevention Institute of the University of Zurich and for the Department of Health Sciences and Technology at ETH Zurich. Thereafter, I taught as student supervisor at the University of Cambridge and was a visiting fellow at the Ethox Centre, University of Oxford.
I am particularly interested in how medical knowledge and care practices are interpreted differently in distinct cultural settings. Beyond these specific research domains, I am also interested in aging studies, the sociology of health and illness, comparative ethnographic research, and qualitative research methodologies.
---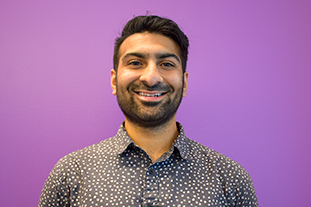 Ali Zahir
Research Coordinator
ali.zahir (at) ucsf.edu


As a someone who is interested in how social, behavioral, and cultural factors influence the trajectory of disease outcomes, I was naturally drawn to the interdisciplinary nature of the UCSF Decision Lab. My current role in the lab includes providing overall lab support, testing patients for the Decision-Making in Alzheimer's and Related Dementias project, helping screen patients for the Neuroethics in Novel Neurotechnologies project, and coordinating multicenter collaborations within the ARTFL/LEFFTDS network for the Genes, Brains and Decisions project. Additionally, I am involved in research on the psychosocial factors associated with caring for patients with neurodegenerative disease, participating in the Memory and Aging Center's community outreach team, and helping coordinate diversity efforts targeted at increasing the number of underrepresented youth in science.

I studied molecular toxicology as an undergraduate at UC Berkeley, and previously conducted research on the structural factors associated with HIV transmission and acquisition rates amongst substance-using populations. Outside of work, I am either volunteering at the Berkeley Free Clinic, photographing scenic landscapes, or training in mixed-martial arts.
---
Cailin Lechner
Research Coordinator
cailin.lechner (at) ucsf.edu


As an undergraduate at UCLA, I studied human biology and society, a unique major dedicated to understanding how human health functions in both biological systems and larger societal contexts. Through this interdisciplinary curriculum, I developed a deep interest in bioethics, specifically as it relates to promoting justice among vulnerable health populations. Whether executing my senior research project on toxic exposure within a low-income, predominantly Latino neighborhood in south Los Angeles, or volunteering as executive director for a nonprofit that tutors and mentors students in under-resourced public schools, I dedicated my college career to examining health and educational disparities.

My enthusiasm for assisting those whose health outcomes are unfairly hindered by biological, environmental and systemic factors led me to my current work as an Assistant Clinical Research Coordinator in the UCSF Decision Lab. In my role, I conduct patient recruitment and data management for the Neuroethics in Novel Neurotechnologies project, which aims to integrate ethics and neuroscience by investigating patient, family and clinician experiences with closed-loop brain devices. I also organize the Neuroethics Seminar, an informal twice-monthly meeting where participants from diverse disciplines deliberate ethical questions facing neurological research and clinical practice. I am motivated by the opportunity this position presents to advance knowledge of neuroethics with the hope of improving patient care.

Outside of work, I enjoy camping in national parks, listening to podcasts, and attending concerts, especially at intimate venues.
---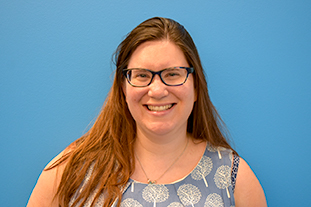 Heather Romero-Kornblum
Research Coordinator
heather.romero-kornblum (at) ucsf.edu


I have a deep fascination with the cognitive, attentional, and perceptual processes that impact how we pursue goals and make choices. As a Haas Scholar and senior in UC Berkeley's psychology department honors program, I conducted research on the effect of income inequality on regulatory focus – a psychological mechanism that seeks to explain how we pursue goals. For this work, I was the recipient of my department's Warner Brown Memorial Prize. Prior to completing my B.A. in psychology at UC Berkeley, I completed an A.A. in psychology at Foothill College where I undertook an independent research project examining the role of empathy in promoting safer sex in the hookup culture, considering whether partner-focused language in sexual health information led to greater intent to practice safe sex in future encounters.

I am beyond thrilled to be part of UCSF's Decision Lab, where I hope to deepen my knowledge regarding the way we make decisions throughout our lifespans. In the lab, I am responsible for recruitment, task distribution, and data collection for the Genes, Brains and Decisions and Online Studies of Decision-Making in Healthy Aging projects. I am excited about the possibilities these projects present for gaining greater insight into the relationship between behavioral economics and neurologically-driven individual variance.

When not at work, I am a mom, a poet, and enjoy participating in improv comedy.
---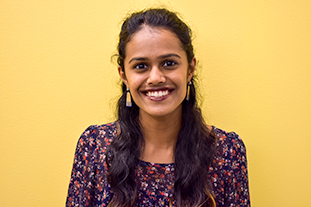 Madhu Manivannan
Research Coordinator
madhumitha.manivannan (at) ucsf.edu


Having recently graduated from NYU with a BA in Psychology and Public Health, I am especially intrigued by the importance of approaching healthcare issues from both macro and micro-level perspectives. From a public health perspective, I am interested in utilizing a top-down approach to mitigate systemic inequalities in healthcare and support healthy populations. From a psychological perspective, I am equally interested in considering an individual's motivations, interests, and goals when making large-scale policy changes and health initiatives.

In college, I worked as an EMT caring for elderly patients with chronic diseases and as an intake counselor helping at-risk youth get access to social, educational, and health-related services. These experiences deepened my fascination for the convergence of population and individual-centric health perspectives. I completed my senior Honors thesis further exploring these themes by studying the effects of health message framing on individuals' intentions to exercise.

I am excited to apply both perspectives in my work as a research coordinator in the Decision Lab. In this position, I am responsible for patient recruitment and data management for the Decision Making in Alzheimer's and Related Dementias and Online Studies of Decision-Making in Healthy Aging studies. I hope to learn from and contribute to the wealth of research being conducted at the Memory and Aging Center for the improvement of future patient populations while addressing the individualized needs and concerns of current patients.

In my free time, I enjoy volunteering at Samaritan House Free Clinic, attending boxing lessons, and hiking/camping in the Bay area!
---
Clayton Young
Research Coordinator
Clayton.young (at) ucsf.edu


My introduction to research began during my time at UC Davis, where I obtained my B.S. in psychology (biology emphasis). As an undergraduate, I assisted in investigating attention, visual working memory, and language processing using EEG/ERPs and eye-tracking. Upon graduating, I obtained clinical experience as a psychometrist in a private neuropsychology practice, which led to my interest in working with aging populations. After my short stint away from research, I excitedly joined the UCSF Decision Lab to examine Decision-Making in Alzheimer's and Related Dementias, as well as Genes, Brains and Decisions where I hope to aid in understanding the decision making processes in clinical populations.

While away from the lab, I enjoy cooking, listening to Afrobeat music, and anything that involves soccer, especially Liverpool FC.
---
affiliate members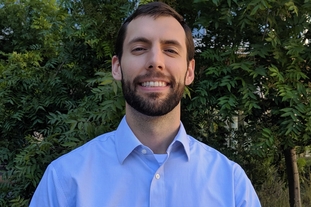 I received a bachelor's degree in psychology at Gonzaga University and then completed a master's degree program in experimental psychology at the College of William and Mary. I went on to earn a doctorate in Clinical Psychology at the University of Georgia, with emphases in the neuropsychology and neuroscience of aging. I am currently a postdoctoral fellow in neuropsychology within the Memory and Aging Center at the University of California at San Francisco (UCSF) under the mentorship of Dr. Joel Kramer.
My program of research is broadly focused on brain aging, with specific interests in (1) identifying early detection strategies for unhealthy cognitive aging and neurodegenerative diseases and (2) better understanding factors that contribute to resilience against age-related cognitive decline and dementia. I also have a background in studying changes in decision-making that occur in typical aging and early stages of age-related neurodegenerative conditions, such as Alzheimer's. I am excited to have the opportunity to extend this work in Dr. Winston Chiong's Decision Lab at UCSF.
In my free time, I enjoy hiking, camping, and more generally enjoying the outdoors. Playing basketball and reading novels are also high on my list of favorite pastimes.
---
students
Alex Beagle
Medical Student
alexander.beagle (at) ucsf.edu
Information insensitivity in delay discounting in Alzheimer's and related dementias reflects dorsomedial prefrontal atrophy
Julia Heunis
Medical Student
julia.heunis (at) ucsf.edu
Real-world financial activities and financial mismanagement in patients with dementia: Preliminary findings from the Care Ecosystem study
Carson Quinn
Medical Student
carson.quinn (at) ucsf.edu
COMT Val158Met polymorphism associated with greater susceptibility to framing effects in healthy older adults
---
alumni
Ivy Huang, MD
previously:
Undergraduate Research Assistant
now:
Resident Physician, UCLA Department of Surgery
Mia Borzello
previously: Research Coordinator
now: Graduate Student, UCSD Department of Cognitive Science

---
collaborators