news
---
We got a chance to enjoy some lovely weather and views, and garlic fries (except Brandon), in the middle of a great playoff race–even if the game itself was a little disappointing. It was great to finally meet Brandon in person, to catch up with Cailin, and to welcome Helena and Steve to the group. Here's hoping that the Giants continue to give us something to root for into October!
Also, two days after this we got together again for Ethiopian food (Brandon-approved) and Postdoc Appreciation Week. Thanks so much Toby, Clara and Colin for all that you bring to the team!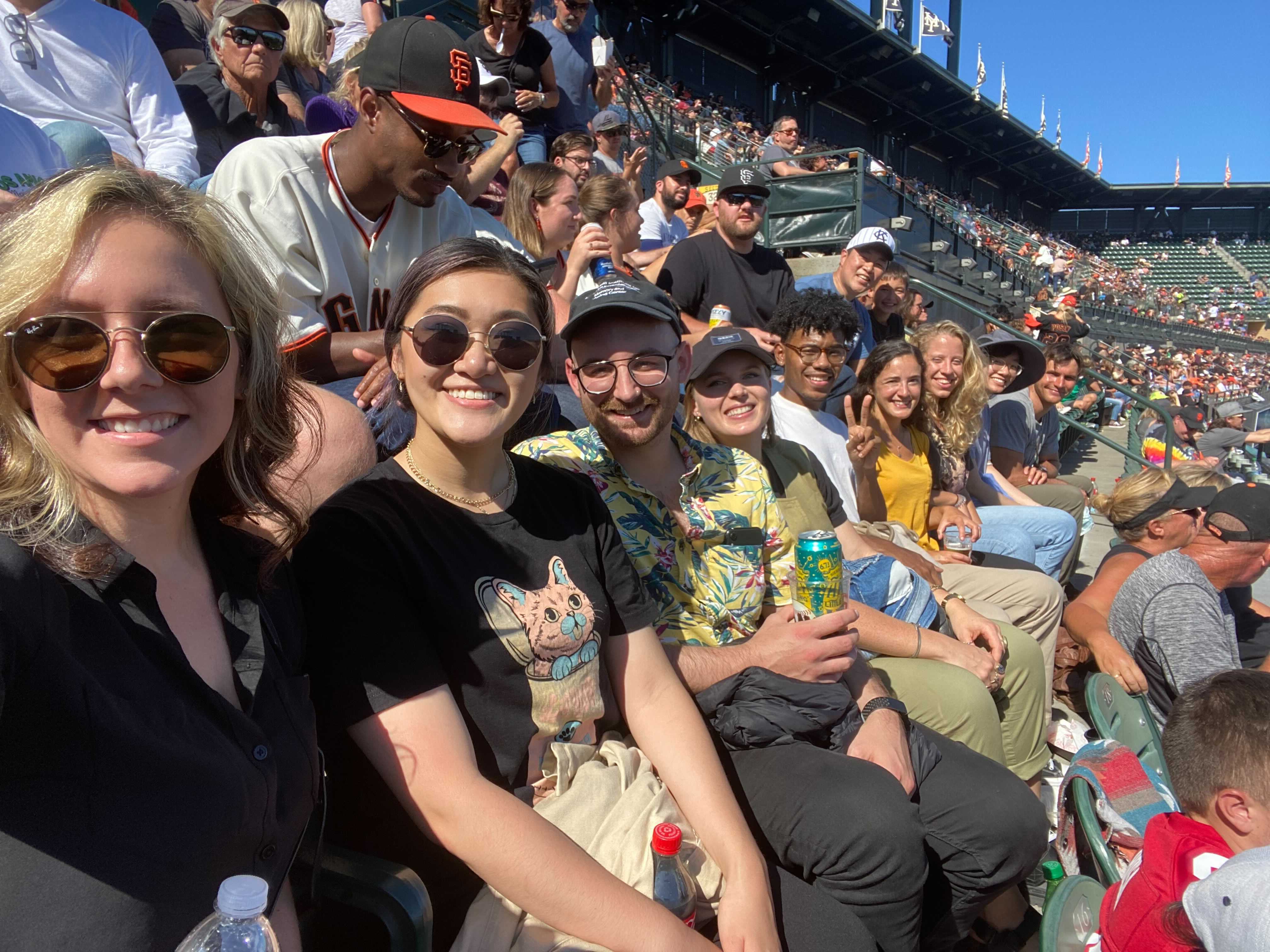 ---
We finally got back to our Tuesday lab lunch! Great to hang out one more time with Emily, and to meet Noah for the first time in person. Hoping to return to more lab in-person routines in the coming months!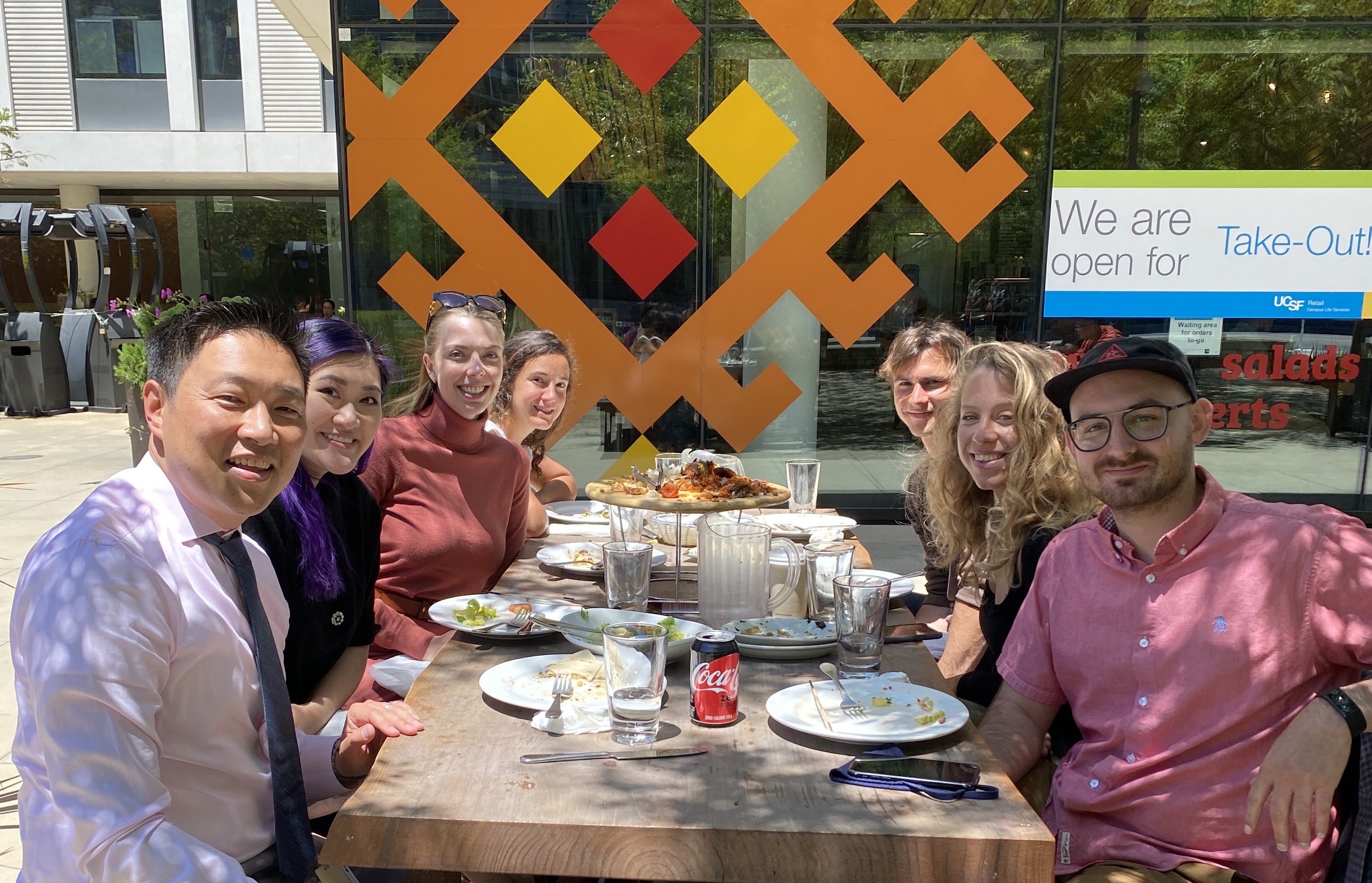 ---
Our biggest in-person gathering in over a year! We were able to see most of those leaving for their following chapters; although, as we've seen with previous alumni, we hopefully won't get much of a chance to miss them. Sang will be the first to leave us for UCLA's David Geffen School of Medicine, followed by Cailin, who's going off to UC Davis' School of Law. Emily will be traveling the furthest from us, returning to her home state's Mayo Clinic Alix School of Medicine in Arizona. Loren graduated from the University of San Francisco's nursing program and will be the last to leave this cycle upon entering the workforce. We're all so proud of what this group contributed during their time in the lab, and we know their future schools and employers are fortunate to have such bright, compassionate, and uniquely remarkable people joining them.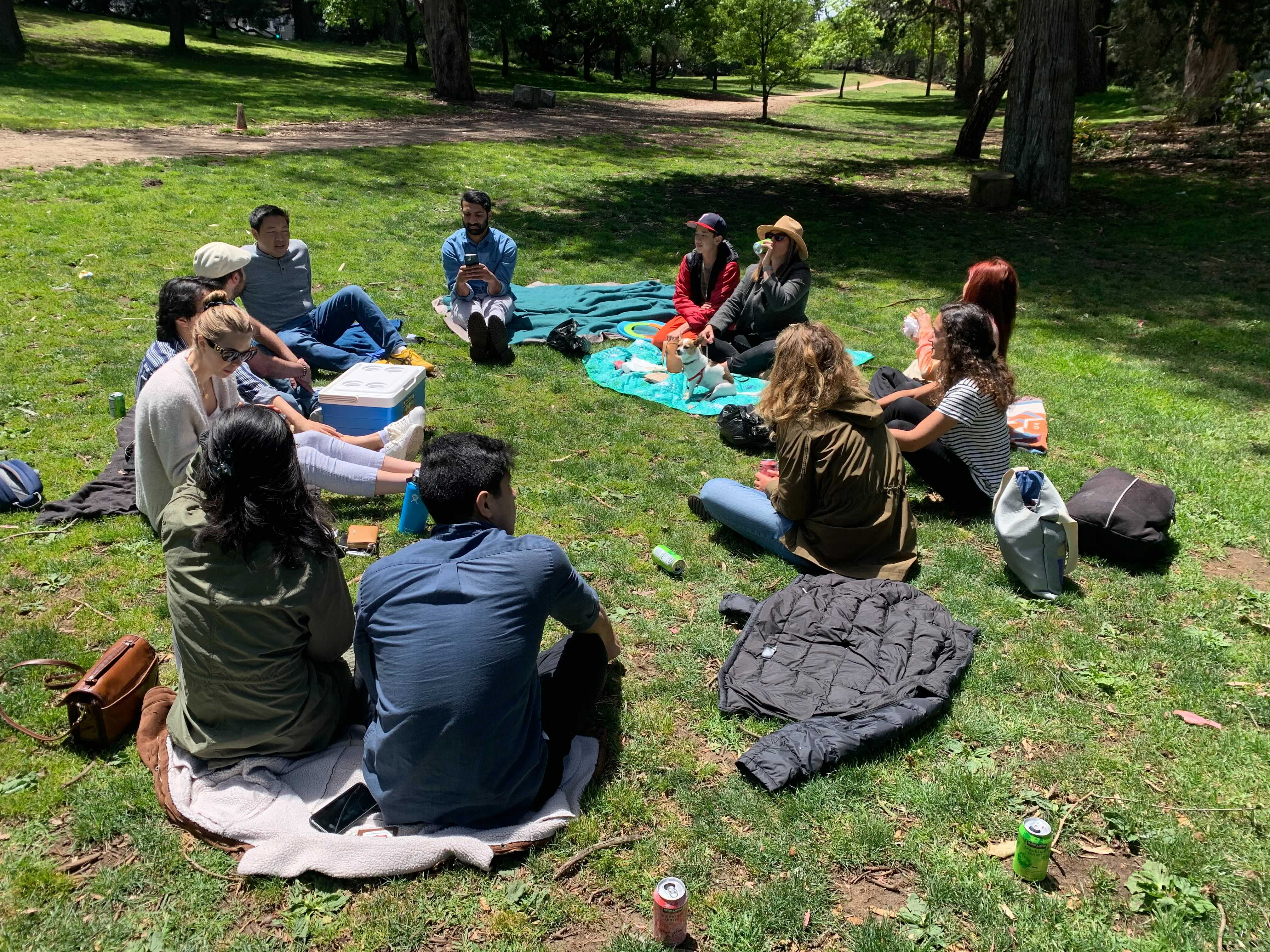 ---
It was great to gather with the Decision Lab, the Medical Cultures Lab, and so many Decision Lab alums for an online chocolate tasting hosted by Theo Chocolates. We all had a chance to enjoy one another's company, make jokes on the chat, learn a little bit about chocolate fermentation and tempering, and taste a lot of delicious chocolate!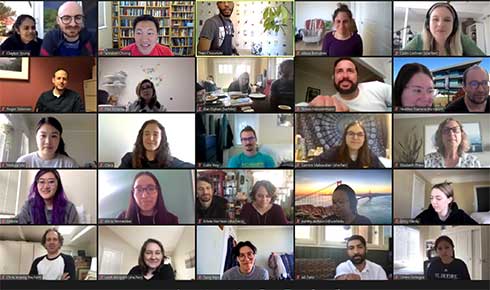 ---