news
---
We took a year off from Decision Lab BBQ and were pleased to be be back together in person for hamburgers, steak, jerk chicken, shrimp… okay, too much food. (Got excited, it's been a while!) Originally not planned as a Halloween party but pushed back a week because of an "atmospheric river." Was very fun to see some lab members' costumes; also, everyone got to meet Jordy the corgi puppy.
As another announcement, I have been named the interim Director of UCSF Bioethics. It's been great to have this opportunity to share ideas about needs and opportunities with other involved members of our campus community; we've got some exciting plans for the coming year!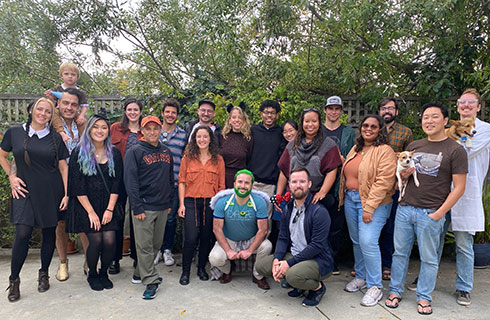 ---
I really enjoyed this interview with Dr. Jeff Ratliff for the Neurology journal podcast regarding our recent AAN Ethics, Law and Humanities Committee position statement about ethical issues in dementia. We got to talk about a broad range of topics even in a brief interview, such as problems that come up from the language we use about dementia, the difficult issue of truth-telling about a diagnosis that family members may lead to emotional harms, decisions about nursing home placement, and issues raised by new treatments like aducanumab. For the latter, while our position statement was formulated and reviewed by the different neurological societies prior to aducanumab's approval, there are some broad issues (including capacity assessment, awareness of financial strains in dementia, and the exacerbation of racial and ethnic disparities) that this new drug illustrates.
---
We got a chance to enjoy some lovely weather and views, and garlic fries (except Brandon), in the middle of a great playoff race–even if the game itself was a little disappointing. It was great to finally meet Brandon in person, to catch up with Cailin, and to welcome Helena and Steve to the group. Here's hoping that the Giants continue to give us something to root for into October!
Also, two days after this we got together again for Ethiopian food (Brandon-approved) and Postdoc Appreciation Week. Thanks so much Toby, Clara and Colin for all that you bring to the team!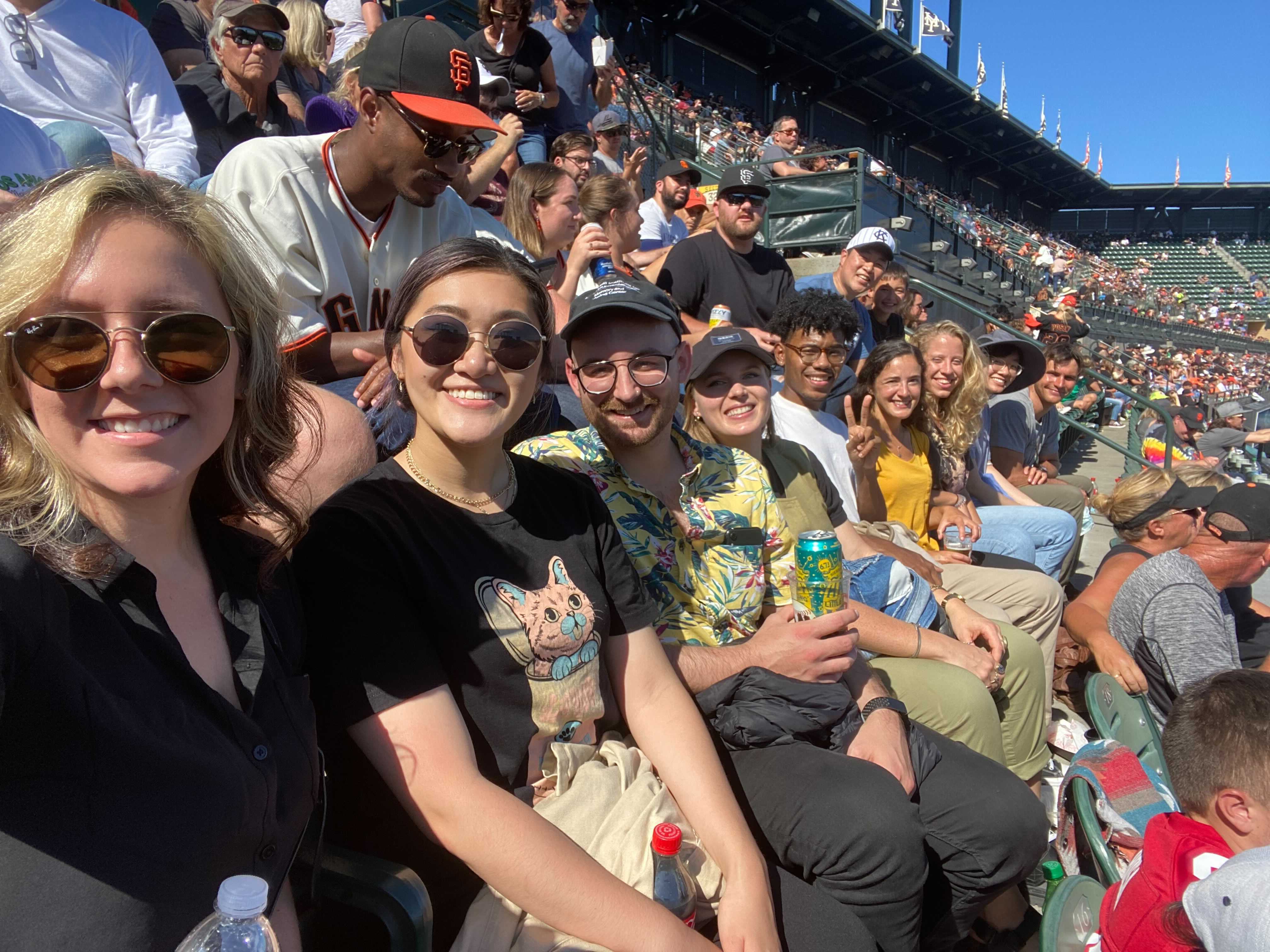 ---
We finally got back to our Tuesday lab lunch! Great to hang out one more time with Emily, and to meet Noah for the first time in person. Hoping to return to more lab in-person routines in the coming months!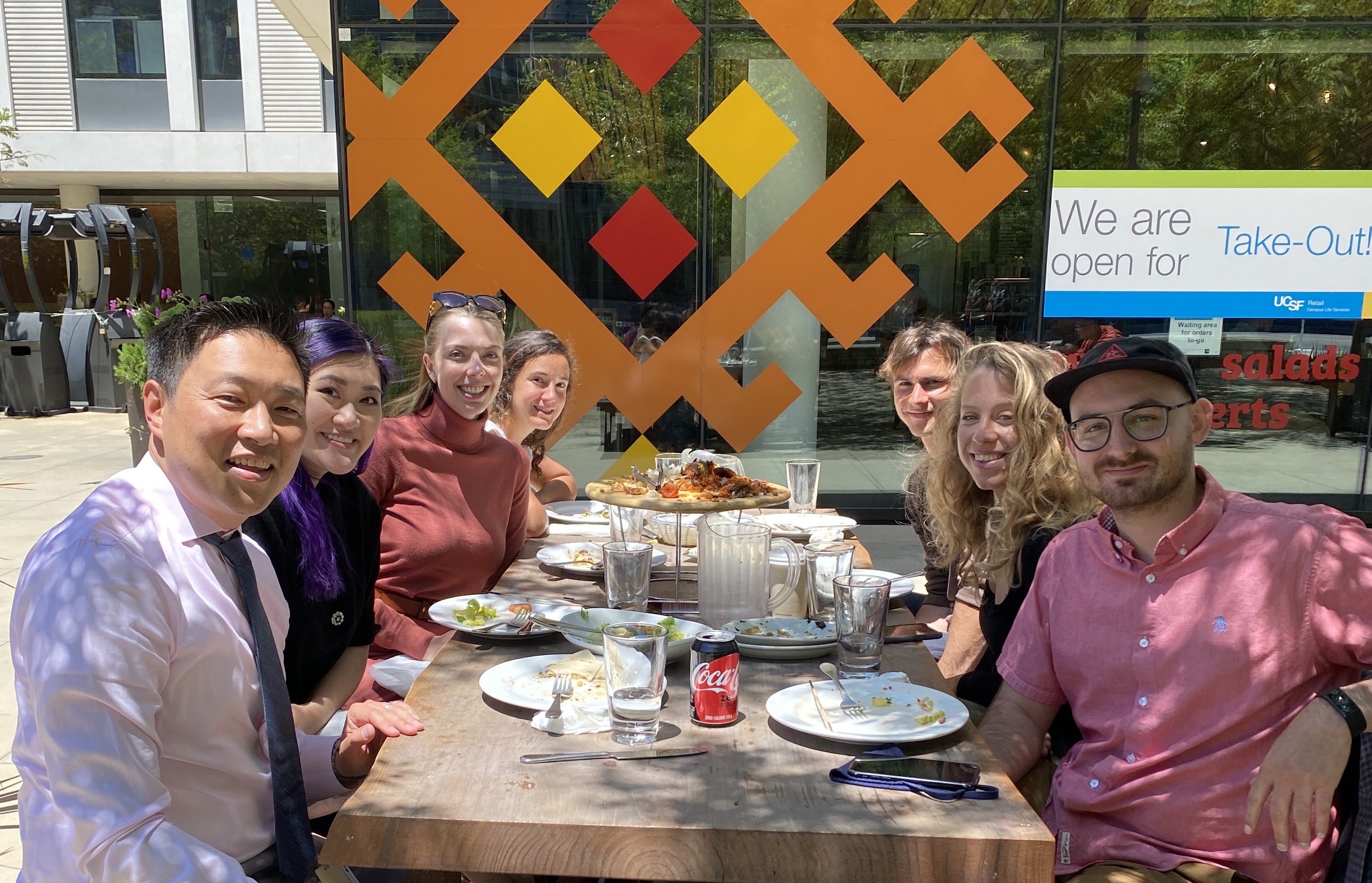 ---