news
---
It was such a unique experience to participate at the UCSF Memory and Aging Center (MAC) Research Staff Retreat. On the 25th of October, the decision lab gathered together at the San Francisco Zoo. We had the opportunity to bond and get to know better other MAC members, while feeding alpacas and hanging out with lemurs. Our picture bellow certainly conveys our excitement!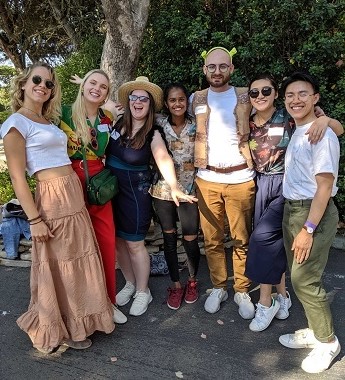 ---
I'm very pleased to have had the chance to discuss neuroethics in neuroscience at two great events at the Society for Neuroscience Annual Meeting.
On Friday I participated in a Scientific Short Course on Neural Prosthetics and Brain Machine Interfaces. After a full day of very stimulating presentations on mechanisms, new directions, and clinical/commercial translation for neurotechnology, we held two breakout sessions on neuroethics. In our groups we explored questions of justice, enhancement vs. therapy, data privacy, device security, and ultimately what responsibility neuroscientists and engineers have to address foreseeable applications of their research. I'm so grateful to Adrienne Fairhall and Charles Liu for the invite, and to Adrienne, John Donoghue, Richard Andersen and Zoran Nenadic for co-leading the neuroethics breakouts with me.
On Sunday we held our Neuroethics Social. Khara Ramos and I hosted two brief panels focused on the integration of neuroethics in neuroscience training and careers. Our first panel focused on the individual/trainee perspective with a spectrum of panelists at different career stages: Hale Soloff (grad student at Emory), Maggie Thompson (postdoc at the Johns Hopkins University Applied Physics Lab) and Gidon Felsen (associate professor at the University of Colorado). Gidon stayed for our second panel from the program/faculty perspective, joined by Gillian Hue (Emory) and Eric Chudler (University of Washington). More important than the panels was the opportunity for discussion and networking–it was invigorating to hear from so many young neuroscientists interested in incorporating ethics in their careers!
---
It's been a busy week for the Decision Lab at both the International Neuroethics Society Annual Meeting and Society for Neuroscience Annual Meeting in Chicago! To start us off, Cailin Lechner presented this work on who should obtain informed consent in human intracranial electrophysiological research studies. This builds off of work developed by JC Mergenthaler last year; we're also excited about other work that Cailin is beginning on how to improve consent processes in such research!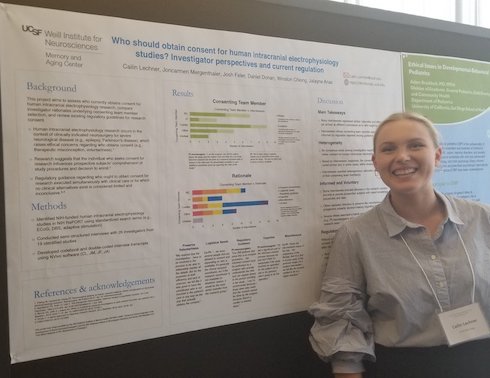 ---
Continuing in the tradition of last year's lab BBQ, we had the chance to gather again to welcome our new research coordinators, and were particularly pleased that Ali Zahir and Alex Beagle were able to get away from medical studies to share their experiences as the first two Decision Lab RCs. It was great also to see Dan Dohan, Phaedra Bell, Harrison Hines and Michelle Park; plus an extra-special visit from Tobias Haeusermann's parents, all the way from Switzerland! Sadly, Rea Antoniou couldn't make it from Greece in time to join us, but we were able to welcome our new RCs:
Celeste Fong received her MA in Bioethics with a concentration in Neuroethics from Emory. As we get more fully into the Neuroethics in Novel Neurotechnologies project, we're excited to integrate the insights that she's gained from her master's thesis utilizing qualitative research methods to explore the experiences of patients undergoing open-loop deep brain stimulation for depression.
Clayton Young performed extensive neuroscience research as an undergraduate in the Laboratory for Basic and Translational Cognitive Neuroscience and the Cognitive Neuroscience of Language Lab at UC Davis, and after graduation acquired expertise in performing cognitive evaluations of patients with neuropsychiatric disorders before returning to research with us. With his mix of clinical and scientific experience, in a short time he's already had a lot to contribute to the Genes, Brains and Decisions project.
Sang Ngo will be transitioning from cell biology to clinical neuroscience after receiving several grants and awards for his research as an undergrad at Stanford. In the O'Brien lab he undertook several of his own experiments. As he takes responsibility for the Decision-Making in Alzheimer's and Related Dementias project we're excited to see how he combines his scientific intuition with his commitment to clinical populations and his concern for stigmatized and marginalized communities.
Finally, while Ashley Jackson will not be working primarily for the Decision Lab, we're really excited to have her join the Memory and Aging Center and look forward to spending time with her when she's not busy in the PPG. Ashley brings a wealth of personal and life experience to her work with patients, as a former professional ballet dancer, president of the Cañada College Black Student Union and Premedical and Biomedical Research Club, and peer support volunteer for the Shanti Project. Ashley has received an NIH Diversity Supplement to join us as an undergraduate researcher, and we look forward to her contributions to the center!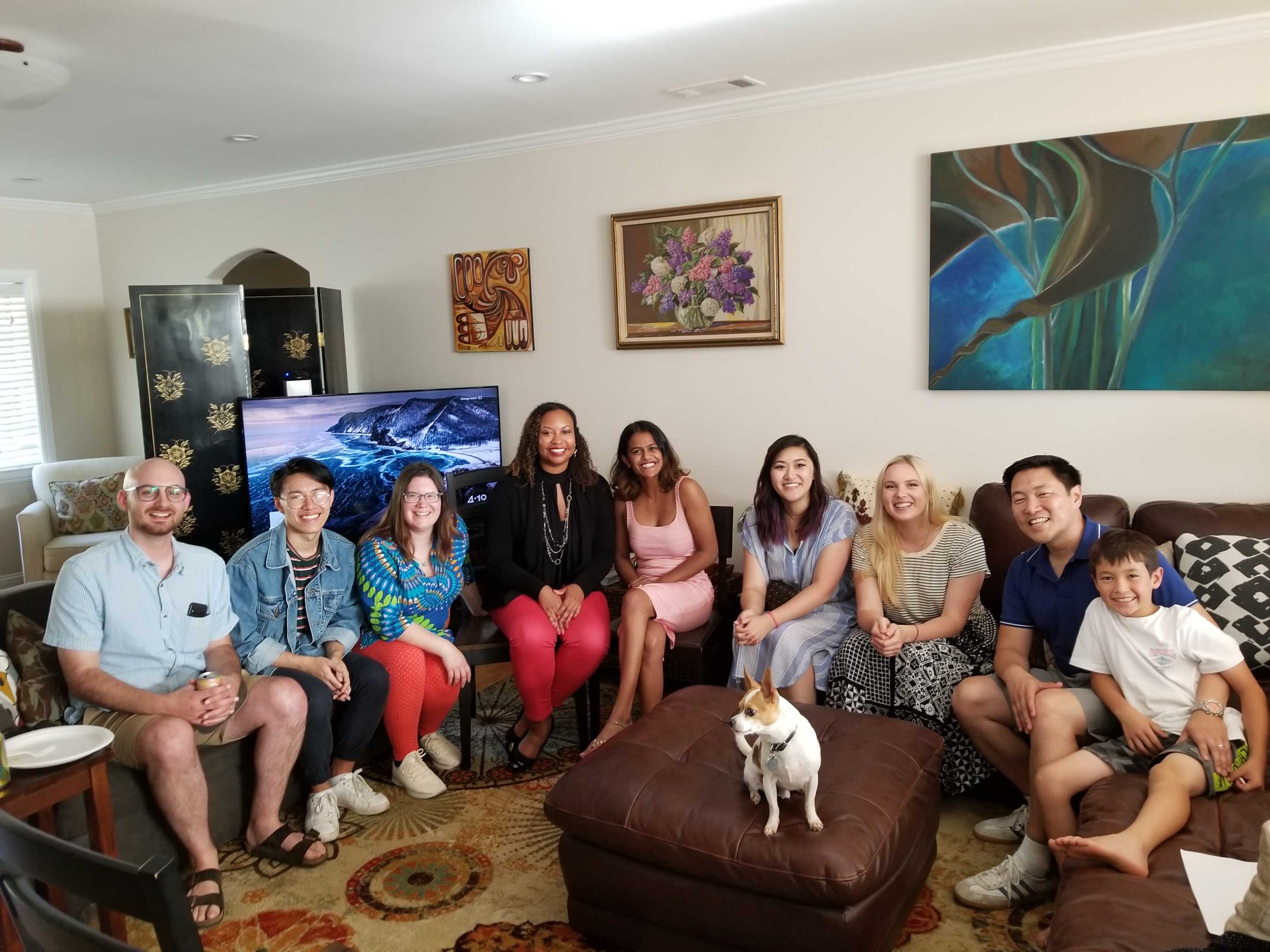 ---