news
---
More posters from the Decision Lab! Here is Madhu Manivannan with new qualitative work on addressing financial vulnerability in dementia within the Care Ecosystem. (Madhu is representing the lab alongside a huge contingent from the UCSF Memory and Aging Center and Global Brain Health Institute at the Alzheimer's Association International Conference in LA.) We're looking forward to hearing feedback on this project!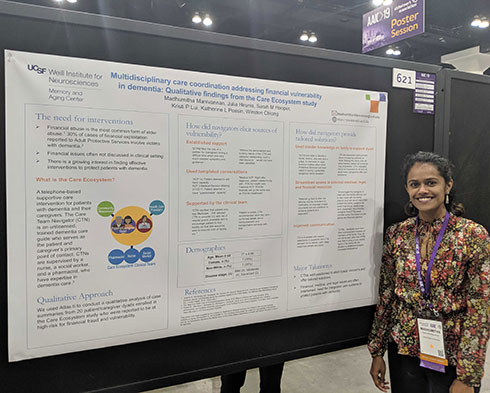 ---
Lots of fun tonight with the rest of the UCSF Memory and Aging Center during Alzheimer's Awareness Night at Oracle Park. A really exciting game, and the first time that we weren't freezing during a night game!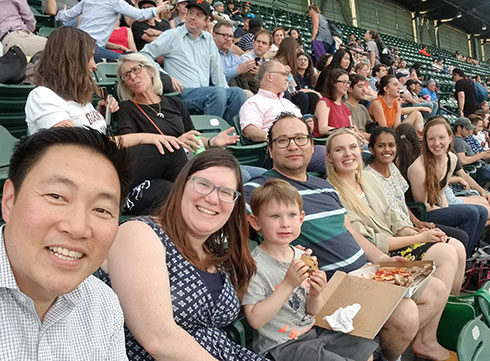 ---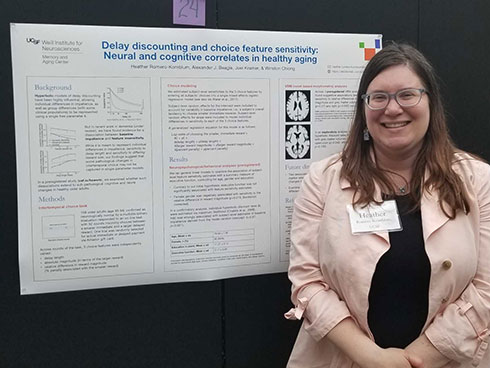 ---
Tonight we shared a lot of laughs and also a few tears to celebrate two lab members who have brought so much to our group, and who are now moving on to exciting new phases of their careers. I am so proud of Ali Zahir and Mia Borzello, leaving the lab for medical school at UCSF and a PhD in Cognitive Science at UCSD (respectively), and grateful for all they have done to help grow our lab. I'm so glad we had a gather and commemorate the time we've spent together, over vegan sushi (yum!) and vegan cheesecake (ehh…). Can't wait to see what you two do next, and also to catch up the next time you're in town (Mia) or break free from exams and rotations (Ali)!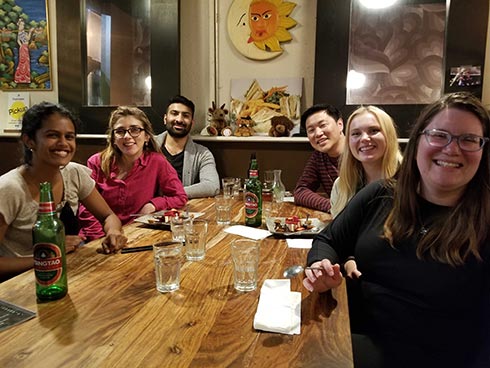 ---