news
---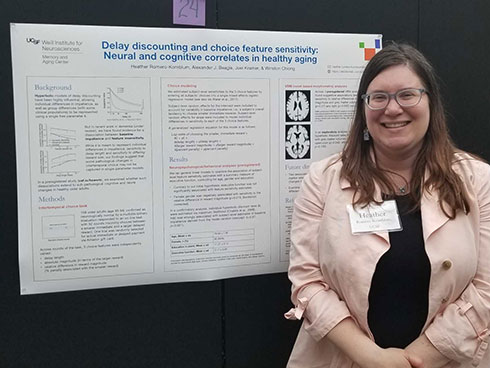 ---
Tonight we shared a lot of laughs and also a few tears to celebrate two lab members who have brought so much to our group, and who are now moving on to exciting new phases of their careers. I am so proud of Ali Zahir and Mia Borzello, leaving the lab for medical school at UCSF and a PhD in Cognitive Science at UCSD (respectively), and grateful for all they have done to help grow our lab. I'm so glad we had a gather and commemorate the time we've spent together, over vegan sushi (yum!) and vegan cheesecake (ehh…). Can't wait to see what you two do next, and also to catch up the next time you're in town (Mia) or break free from exams and rotations (Ali)!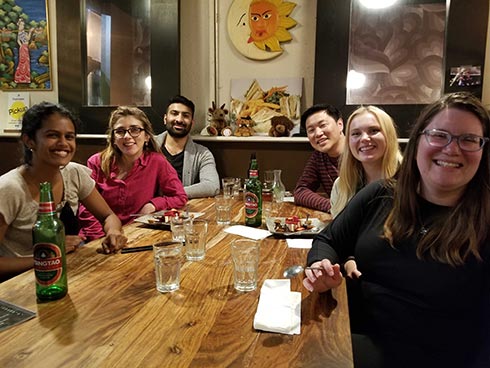 ---
Our very own Winston Chiong was featured in a video where he and other members of the NIH BRAIN Initiative's Neuroethics Working group (NEWG) discuss the importance of neuroethics and neuroethical implications of BRAIN tools and technologies:
---
In celebration of Winston's birthday our lab members came together to surprise him with perhaps the most picturesque cake ever.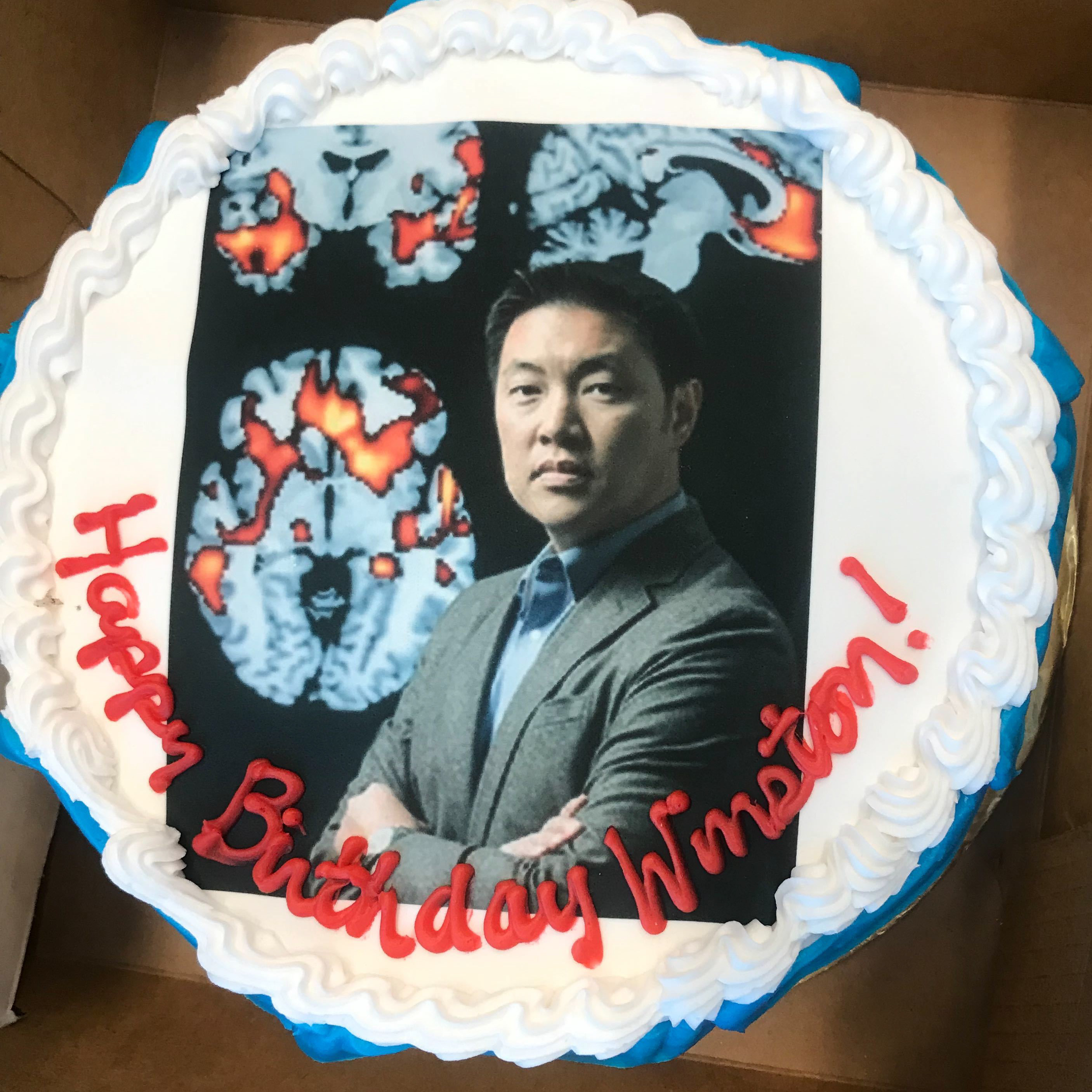 ---